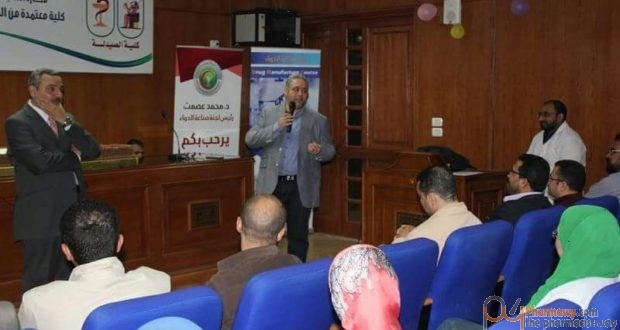 The DMC session, had been organized by the Pharmaceutical Industry Committee headed by Dr. Mohamed Esmat, and held at the Faculty of Pharmacy, Cairo University, ended on Saturday with a total of 84 trainees from around the country.
Esmat said that this session aims to raise the efficiency of pharmacists in the field of pharmaceutical manufacturing, which was among the priorities of the work plan of the Committee and is due to be followed by other sessions such as the GMP, organized by the Committee for the second time in mid-next month after the success of the first session.
He explained that this session is the first fruit of the cooperated work between the Syndicate of Pharmacists of Egypt and the Faculty of Pharmacy at Cairo University after the conclusion of a protocol of cooperation between them.
He thanked the Chairman of the Pharmaceutical Industry Committee of the College of Pharmacy for sponsoring the course and its participation in the training organization.